Natural stone tile is an affordable luxury. It stands the test of time and looks great doing it! Easy to install and maintain, our stone tile is water resistant and anti-bacterial, making it the perfect choice for kitchen or bath. Backsplashes, floors, walls and shower surrounds made of natural stone tile seamlessly flow with our matching stone countertops and sinks.
Woodland Jade™ Slate Floor & Wall Tile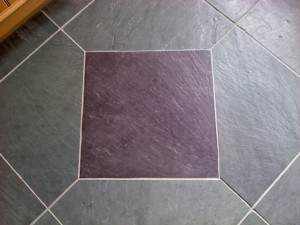 Available in:
6″ x 6″
12″ x 12″
18″ x 18″
in a variety thicknesses and finishes.
Call 802-468-5636 for pricing.
Woodland Jade™ Slate Subway Tile Tile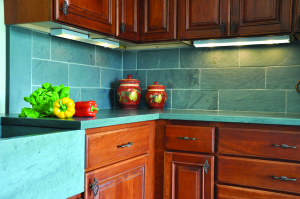 Available custom cut to fit your project or by the pallet in random strips of approx. 18″ to 32″ x 6 " x 3/4.
Call for more information and pricing.
Green Mountain Soapstone™ Floor & Wall Tile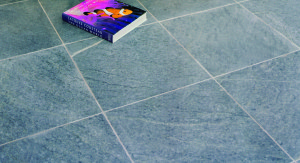 14"x 14"x 3/4" – $13.95 each + shipping
18″ x 18″ x 1/2″ – $22.25 each + shipping
SOLD OUT