Soapstone Enhancer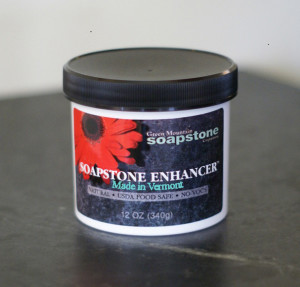 Price 12 oz. $24.95 + shipping
Keep your life simple with Green Mountain's Soapstone Enhancer™.  Made in Vermont and new to our line, this specially formulated product is made with all-natural carnauba wax and plant oils. 
Fragrance and solvent-free means no hazardous VOC's!
Food Grade Mineral Oil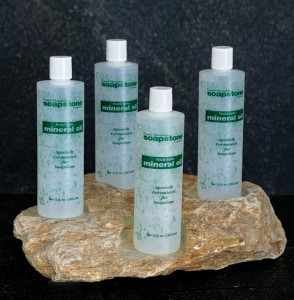 Price 12 oz. $6.25each + shipping, 32 oz. $12.50each + shipping
Green Mountain Soapstone™ Mineral Oil is a light, food grade oil specially developed for soapstone. Because of its light weight, this oil spreads easily and enhances the natural beauty and patina of any soapstone countertop. Simply drizzle onto the counter, spread with a clean cloth, and wipe off any excess oil.